Industry Approvals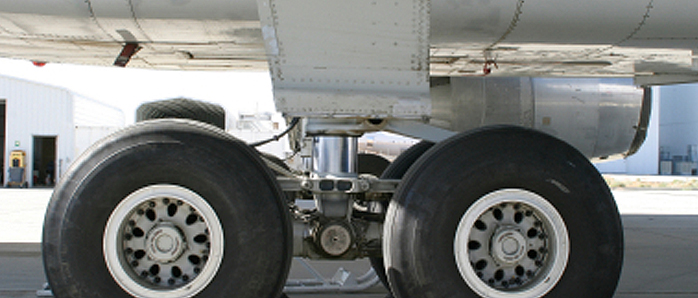 The following is a list of Brush Plating Industry Approvals
CMC meets or exceeds the following specifications:
Bell Helicopter 1309h Brush Cad Pltg. Mtls.
Boeing BAC 5 849 Brush Contact Plating
Boeing BAC 5854 LFIE Stylus Ca. Pltg
Boeing Helicopter I3P4-113 Selective Plating
Catepillar SEBF8072-04 Hydraulic Cylinder Repair
General Electric 70-45-03 Selective Contact Plating
Honeywell Mil Std 865 Brush Plating Spec.
Lucas Aerospace 1000 Brush Plating
Messier-Dowty DCNT-131 LI-IF. Cadmium Brush Plate
McDonnell Douglas DPS 9.28 Cadmium Brush Plating
McDonnell Douglas DPS 9.89 Brush Plating
Pratt & Whitney SPOP 321 Sulfatnate Nickel Plating
Sikorsky Aircraft SS 8443 Selective Electrodeposit

Government Specifications:
Mil Std 865 D (USAF) Selective Electrodeposit
Mil-std-z197(sH) Brush plate/Marine Machinery
Mil-A-A-59460 Plating Units/selective/Portable
USN BremertonPl0360-149E Selective Electrochem. Plating
Navair O1-lA-s09 Section 10 Restoration of Cadmium plated Surfaces
DOT-FAA-EA-AC43.13-1A&2A Acceptable Methods, Techniques and Practices, Paragraph 104 Selective Plating in Aircraft Maintenance.
Mil-P-4718 (mi) Plating Nickel-Tungsten, Electra Deposit on AluminumAlloys by Selective (Brush) Plating
QQ-N-190A. Nickel Plating Electrodeposited
QQ-P-416E Cadmium Plating Electrodeposited
Mil-T-10727B Tin Plating (Electrodeposited)
Mil-C-14550B Copper Plating (Electrodeposited)
Mll-Y-G54Ub Tin-Cadmium Plating (Electro)
Mil-G-45204C Gold Plating (Electrodeposited)
Mil-P-45209 Palladium Plating (Electrodeposited)
Mil-R-46085A Rhodium Plating (Electrodeposited)
Mil--8625E Anodize Coating
Independent Source Specifications:
Aerospace Material Specifications:
AMS 2403H Nickel Plating Gen. Purpose
AMS 2416E Nickel Cadmium Plat Diffused
AMS 2423B Nickel Plating Hard Deposit
AMS 2424C Nickel Plating Low Stress
AMS 2439 Brush Nickel Plating, Low stressed hard deposit
AMS 2441 Brush Nickel Plating Low
Stressed Low Hardness deposit
AMS 2451A Brush Plating General
AMS 2451/1 Brush Plating Nickel
AMS 2451/2 Brush Plating Nickel Low Stress Hard Deposit
AMS 2451/3 Brush Plating Nickel, Low Stress, Low Hardness Deposit
AMS 2451/4 Bush Plating Cadmium, Corrosion Protective Low H2 Embrittlement.
AMS 2451/5 Brush Plaitng Chromium, Hard Deposit Trivalent
AMS 2451/6 Brush Plating Copper
AMS 2451/7 Brush Plating Nickel, Low Stress, Medium Hardness Dep.
AMS 2451/8 Brush Plating Non Cyanide Silver
AMS 2451/9 Brush Plating, Zinc Nickel, Low Hydrogen Embrittlement
AMS 2451/10 Brush Plating, Tin-Zinc, Low Hydrogen Embrittlement
AMS 2451/11 Brush Plating Cobalt
ASTM B-545 Electrodeposited Coatings Tin
ASTM B-633 Electrodeposited Coatings of Ainc on Iron and Steel
CMC uses LDC approved plating solutions for all our Brush Plating applications.